Mike Dean has been selected to referee the Premier League clash between Wolves and West Ham.
And the Hammers fans are really unhappy about it.
Mike Dean is notorious amongst the West Ham fans, and it doesn't bode well that he will be in charge against Wolves.
The 53-year-old referee is well-known for being red-card happy.
Mike Dean it's all about you…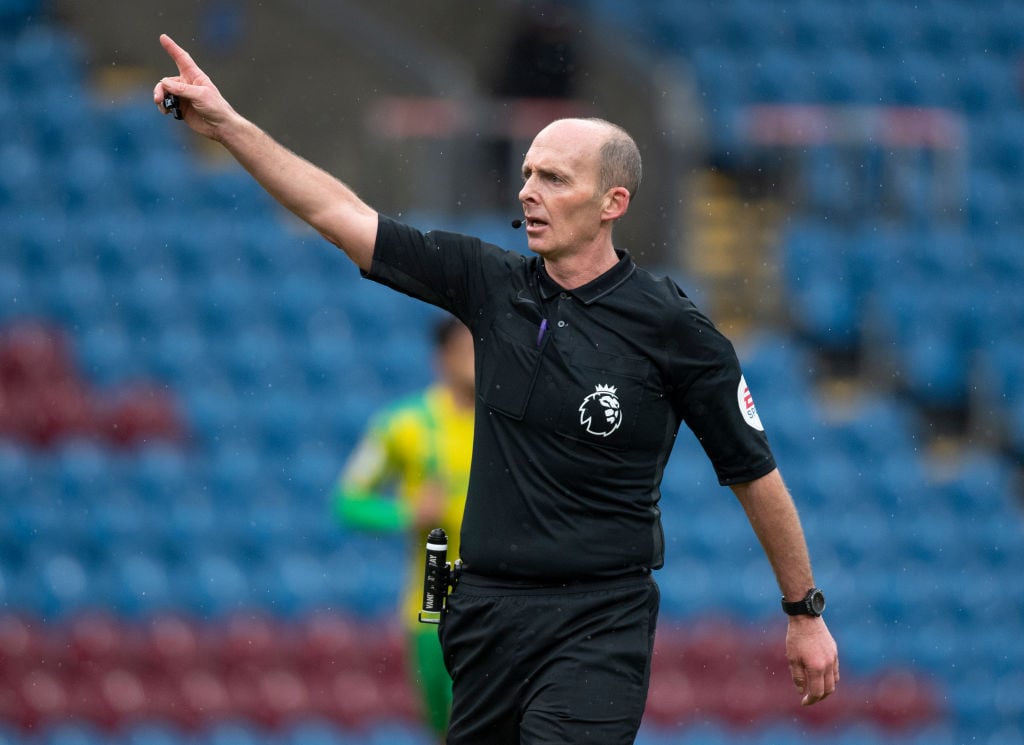 Mike Dean has incurred the wrath of the West Ham fans in the past after making some truly horrendous decisions that have cost us dearly.
Every time he officiates a match involving the Hammers, the games seem to descend into the 'Mike Dean Show'.
It's not just West Ham fans who have a problem with Dean in fairness.
Fans of most clubs have felt aggrieved by the 53-year-old's officiating at some point over the past 15 years or so.
Mike Dean Wolves vs West Ham appointment annoying to say the least
Earlier this year, the infamous referee made the ludicrous decision to inexplicably send Tomas Soucek off against Fulham. The decision was quickly overturned the following day.
Dean has officiated 61 games involving West Ham and has handed out six red cards in the process.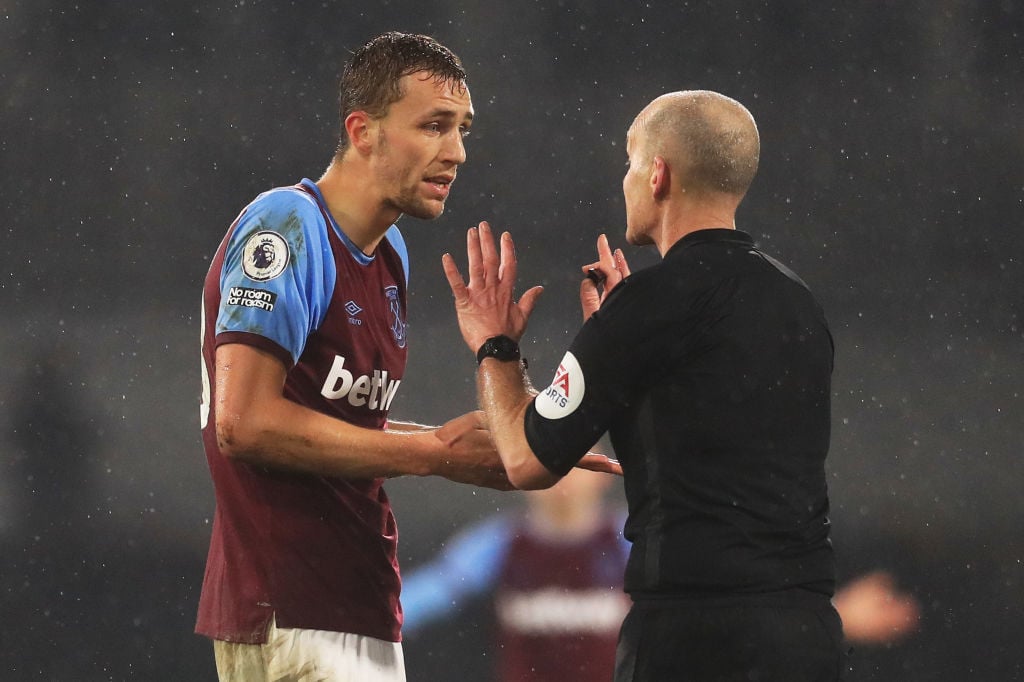 Mike Dean news ahead of Wolves clash has West Ham fans concerned
The ref has been named as the main man in charge for our games against Wolves at Molineux on Saturday.
David Moyes's men have made such an impressive start to the season.
The fact that Dean will be officiating our game against Wolves has a horribly ominous feeling about it.
Some West Ham fans have taken to Twitter in reaction to the news that Mike Dean will be refereeing our game vs Wolves:
Read also:
'Screams Newcastle': Some West Ham fans think £20m man will be off to St James' Park
John Terry makes claim about Declan Rice that proves David Moyes was right all along
Report: PL ace wants West Ham move in Jan, Moyes can get £20m discount next summer
West Ham insider claims Moyes is hoping to sell first-team duo for around £5 million
Report claims David Moyes is desperate to bring £14m man to West Ham in January
Related Topics
Have something to tell us about this article?
Let us know