West Ham United club captain Mark Noble has absolutely raved about his 'fantastic' Hammers teammate Jarrod Bowen.
Speaking on Rio Ferdinand's Vibe with Five, the 34-year-old West Ham skipper waxed lyrical about the hard-working forward.
Bowen joined the Hammers from Hull City on transfer deadline day in January 2020 for around £22 million (The Guardian).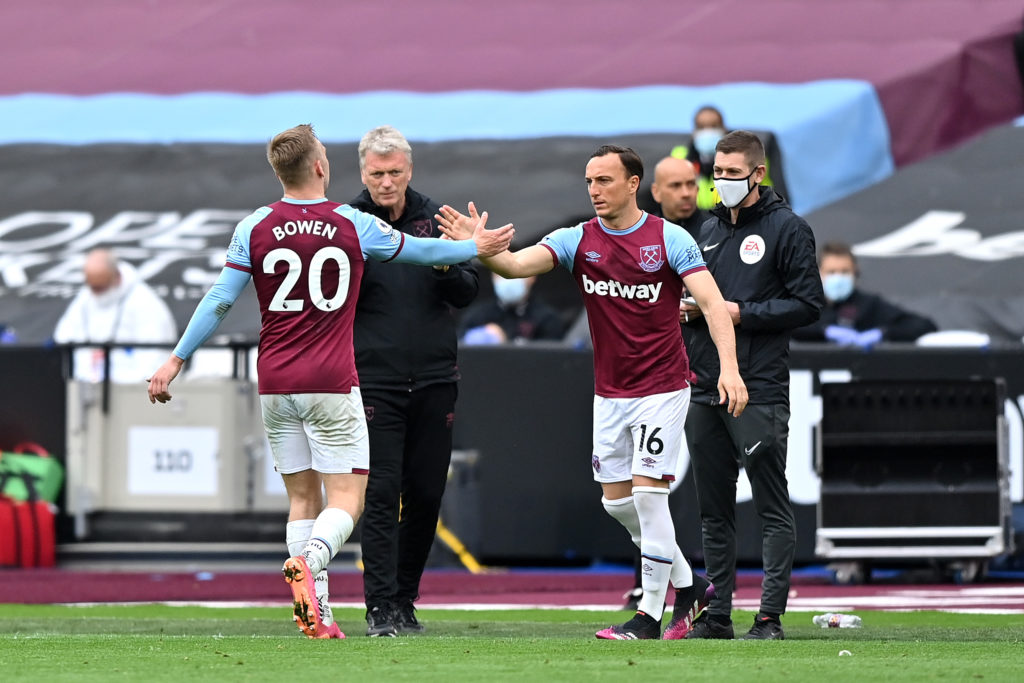 And the 25-year-old has proven to be a tremendous addition at the London Stadium from David Moyes.
Bowen has bagged 18 goals and 20 assists in 85 games for West Ham thus far (Transfermarkt).
Alongside Declan Rice, the 25-year-old has now established himself as one of the very best two players at West Ham.
Mark Noble blown away by West Ham teammate
The experienced Hammers midfielder has played somewhat of a backup role for David Moyes's team so far this season. He still remains a hugely influential character at the London Stadium though, both on and off the pitch.
Noble has been particular impressed by Jarrod Bowen.
He told Rio Ferdinand's Vibe with Five YouTube channel how the 25-year-old has been fantastic since joining the Hammers: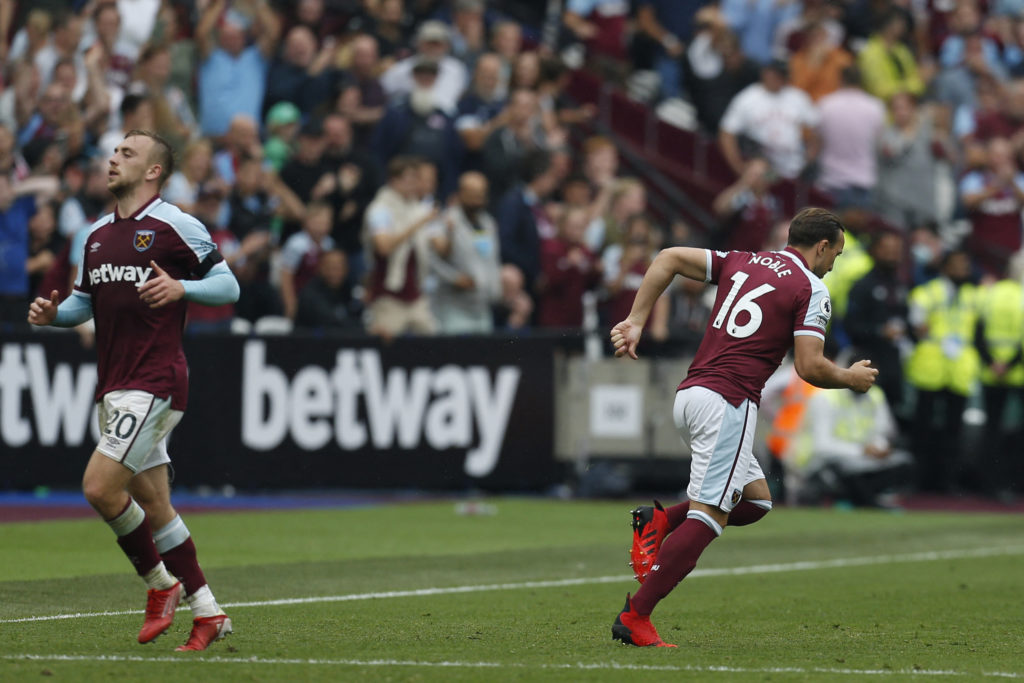 "Jarrod Bowen coming in has been fantastic for us. There were questions about him when he first signed from Hull on whether he can do it in the Premier League, and I think he's proven that now to everyone. I still think he can go further; he can get better."
The sky is the limit for Jarrod. If the 25-year-old continues to apply himself properly, which he undoubtedly will do, he can become an elite Premier League player.
Bowen must be worth triple what we paid for him two years ago now. He just keeps getting better and better with each week that passes.
Keeping hold of the 25-year-old will be vitally important to our hopes of making genuine progress as a football club.
It was a huge shame that the owners didn't show any kind of ambition in the transfer window in January. Hopefully that all changes in the summer.
If it doesn't though, nobody will be able to blame Bowen, should he want to leave in the search of major honours.
Read also:
£1.2m player's baffling permanent D-Day exit from West Ham really went under the radar
Evening Standard claim West Ham actually made £60m bid for striker on deadline day
Di Marzio claims West Ham tried to sign £35 million-rated 30-year-old striker
Report: West Ham rejected the chance to sign 'special' £220k-a-week player on D-Day
Have something to tell us about this article?
Let us know