A haunting graphic has emerged which piles pressure on David Moyes and will give West Ham United fans nightmares.
West Ham go into the two-week international break in the Premier League's bottom three after a 1-0 defeat to Everton at Goodison Park.
It is now five defeats in the opening seven games of the campaign for West Ham.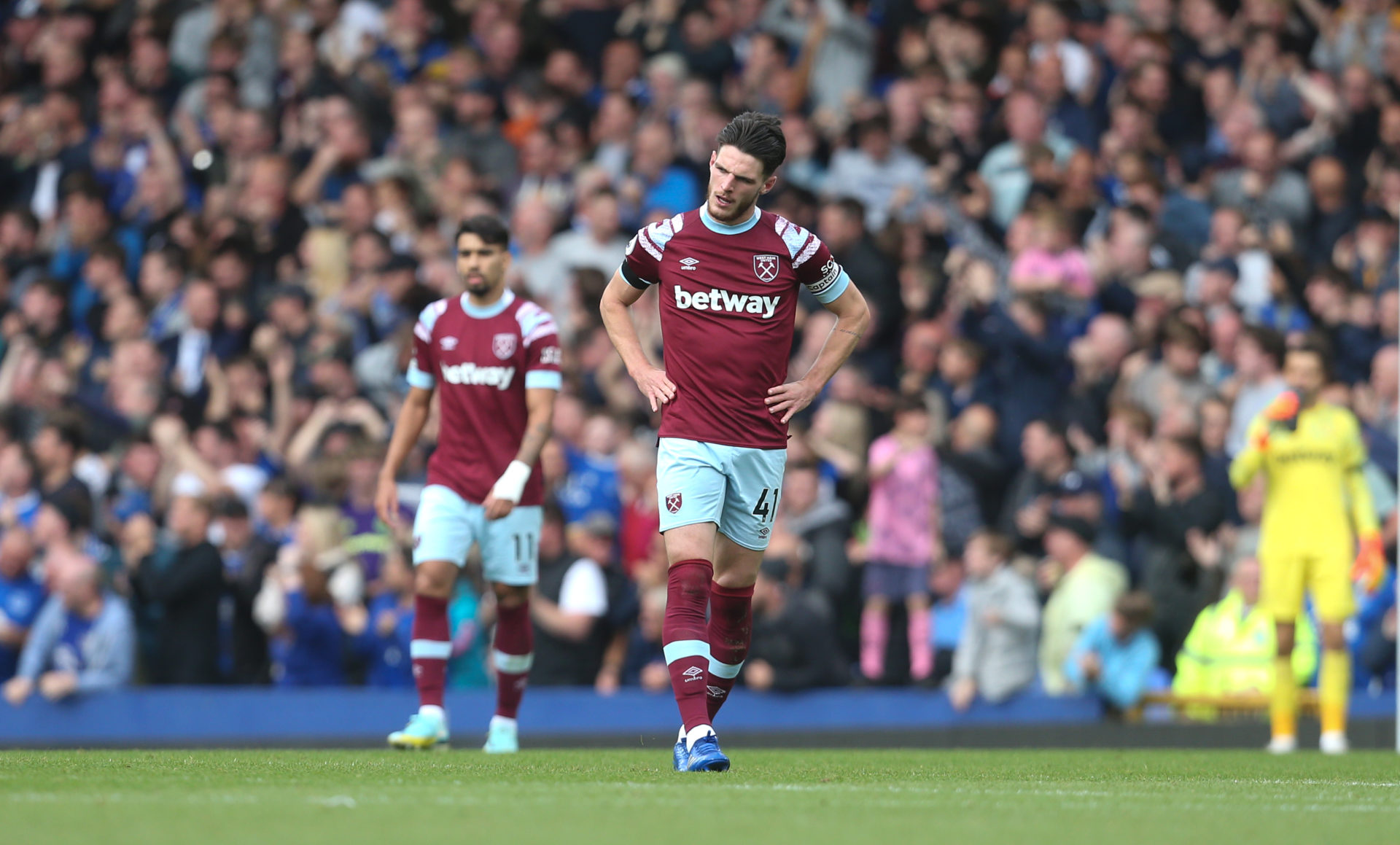 But as supporters are only too aware, West Ham's alarming form is nothing new.
Ahead of the Everton defeat West Ham's points per game over the last 10 months was in the bottom three of the Premier League at just over one PPG in the last 33 – now 34 – matches.
It is that fact, and not just this season's poor start, which sees Moyes feeling the pressure.
Haunting graphic which piles pressure on David Moyes and will give West Ham fans nightmares
Now the woeful run has been contextualised with a post showing the club's horrendous results charting back to a 2-0 loss to Brentford in April.
It is a haunting graphic which piles pressure on Moyes and will give West Ham fans nightmares.
The graphic shows West Ham have won just two of their last 14 Premier League games – against Norwich and Aston Villa.
They have drawn three – against Burnley, Man City and Spurs – and lost nine.
The two wins were also West Ham's only clean sheets in that time.
It is a truly miserable run which will have Moyes feeling the pressure big time.
There are of course two sides to every story. And West Ham could quite easily have come away from several of those matches with better results.
But they didn't. And as Moyes will know better than most, it is very much a results business.
Debate is currently raging over the Scot's West Ham future.
Many feel Moyes has plenty of credit in the bank and deserves time to turn things around after spending £170m reshaping West Ham's squad.
Others point to the fact this poor form is no flash in the pan given there has been the worrying tail off since last November.
West Ham simply must put together a string of wins in a jam-packed October or the pressure will seriously intensify.
MORE WEST HAM NEWS
Related Topics
Have something to tell us about this article?
Let us know