West Ham United were the better team and should have been out of sight until being robbed by embarrassing officiating against Manchester United.
The Hammers were 1-0 up thanks to Tomas Soucek when the Red Devils came to the London Stadium on Saturday night.
But in reality the game should have been put to bed by half-time as West Ham squandered several gilt-edged chances.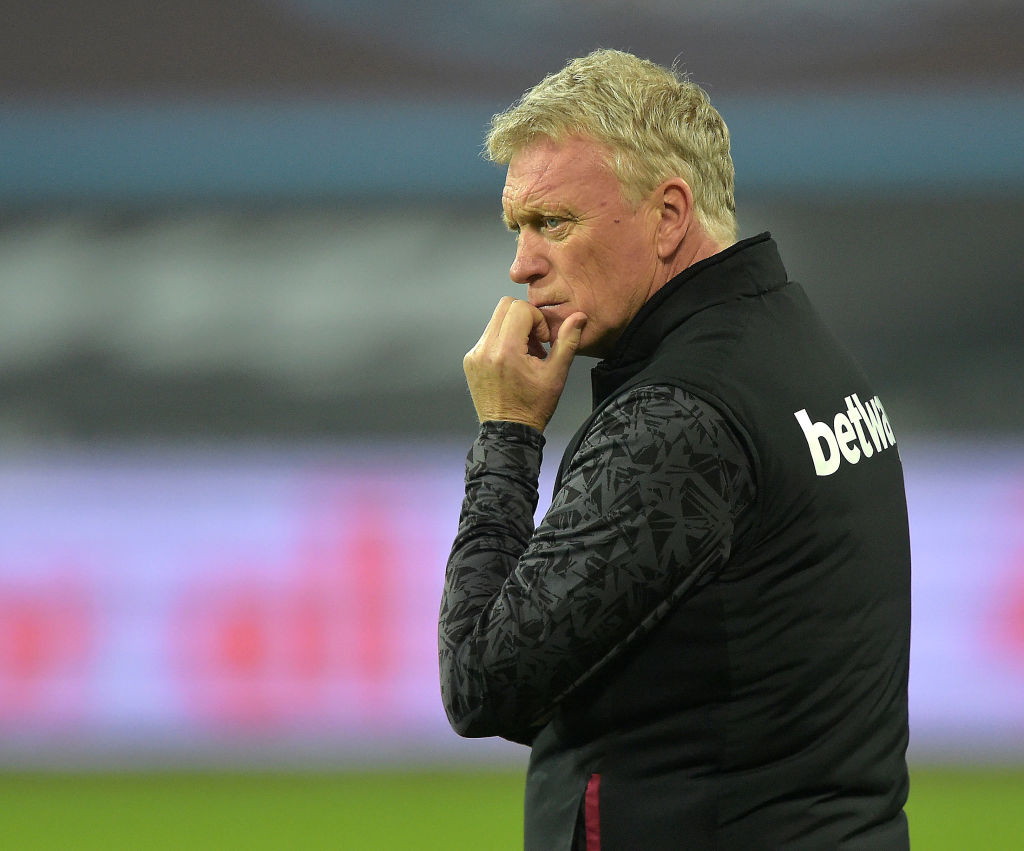 Ham-fisted VAR
The Hammers were still pushing for a second as they continued to dominate in the second half.
Then came the controversial moment which turned the match on its head.
Red Devils goalkeeper Dean Henderson whacked the ball clear and out of play over the head of David Moyes in the West Ham technical area and more embarrassingly THE LINESMAN himself.
Several West Ham players stopped waiting for a throw-in to be awarded. But as the old saying goes, you should always play to the whistle and so it proved.
The linesman was not even looking at the ball as he struggled pathetically to keep up with play.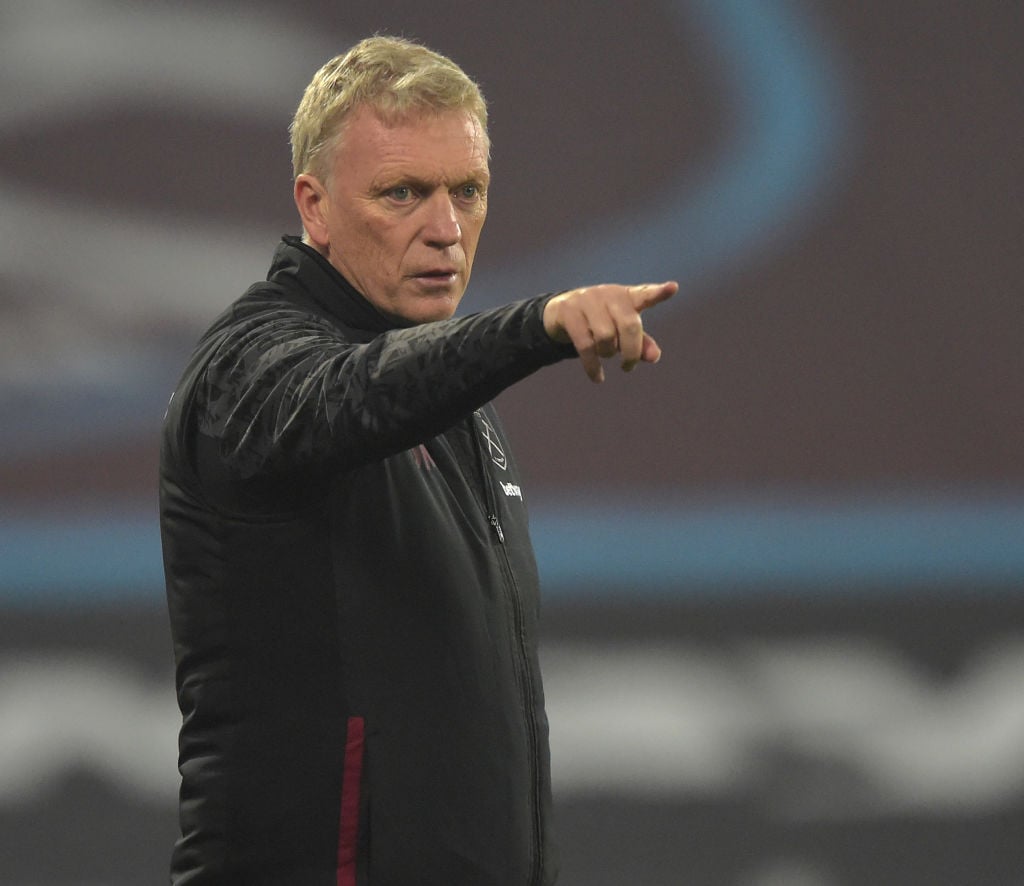 Simple MOTD video tech upstages VAR and Top Four (Sky) Sports
The flag never came and Man United scored an equaliser that never should have stood. West Ham were aggrieved and let it impact the rest of their performance as they lost 3-1.
VAR once again failed miserably in its duty when it came to the crunch.
And it was sickeningly outdone by a simple bit of video technology on BBC's Match of the Day which took seconds to employ.
The moment was run through MOTD's video tech in seconds as it drew a wall from the sideline up to the ball showing it was three ball widths out of play.
It was re-posted by former Hammer Don Hutchison on Twitter who said: "Confirmed!! How on Earth could the linesman not spot this!!"
VAR may have come to West Ham's aid in the win over Aston Villa last week.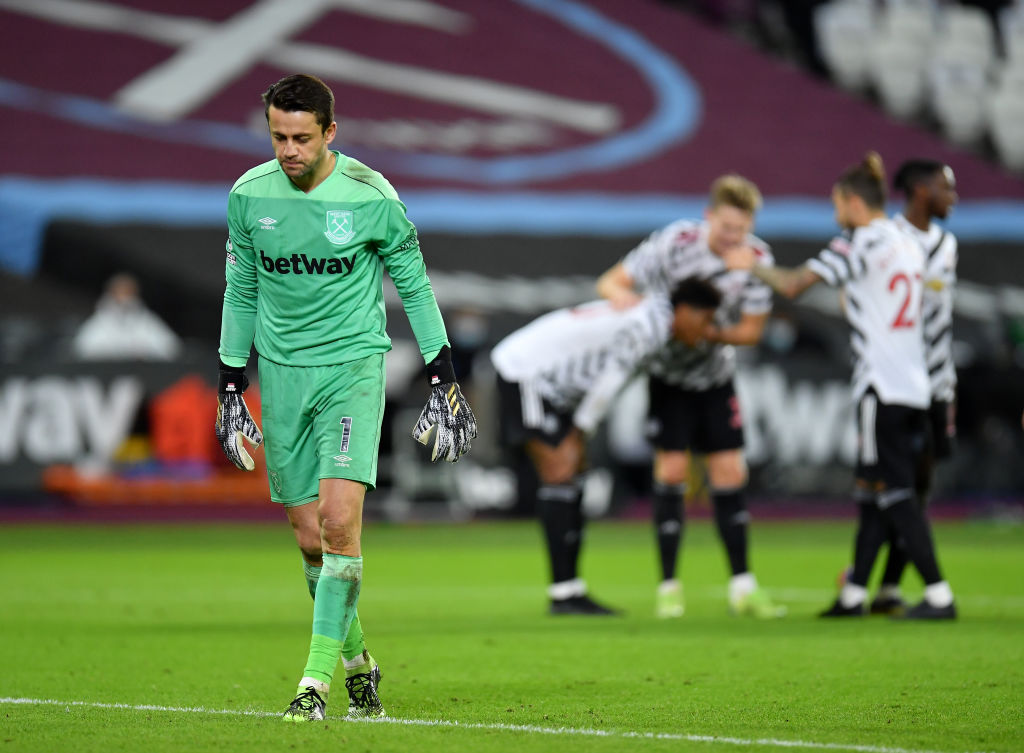 VAR-cical
West Ham fans are long in the tooth. They know it is a case of swings and roundabouts over the course of a season.
But Sky Sports's lack of analysis of the pivotal moment was nothing short of embarrassing too.
Had it been Manchester United wronged by the decision you can guarantee that Top Four Sports – as it should be known – would have gone into minute detail and made it the central topic.
Instead it was brushed off by the increasingly boring Gary Neville, top four sycophant Kelly Cates and the Sky Sports team as 'unclear'.
With all the tech and money at Sky Sports's disposal it was completely upstaged by MOTD's bit of video tech.
In VAR and Sky Sports's increasingly biased coverage there is so much to dislike about the Premier League and the way football is heading.
Have something to tell us about this article?
Let us know