Jamie Carragher has made a laughable claim about Liverpool player Trent Alexander-Arnold and West Ham star Declan Rice.
Liverpool man Trent Alexander-Arnold will be pushing West Ham ace Declan Rice for his place in the England midfield, according to Jamie Carragher.
READ ALSO: Arsenal plan to offer West Ham £35 million star plus cash for Declan Rice
Alexander-Arnold, 24, has started playing a lot better over the past month or so, after Jurgen Klopp moved him into the inverted right-back/deep-lying midfield role.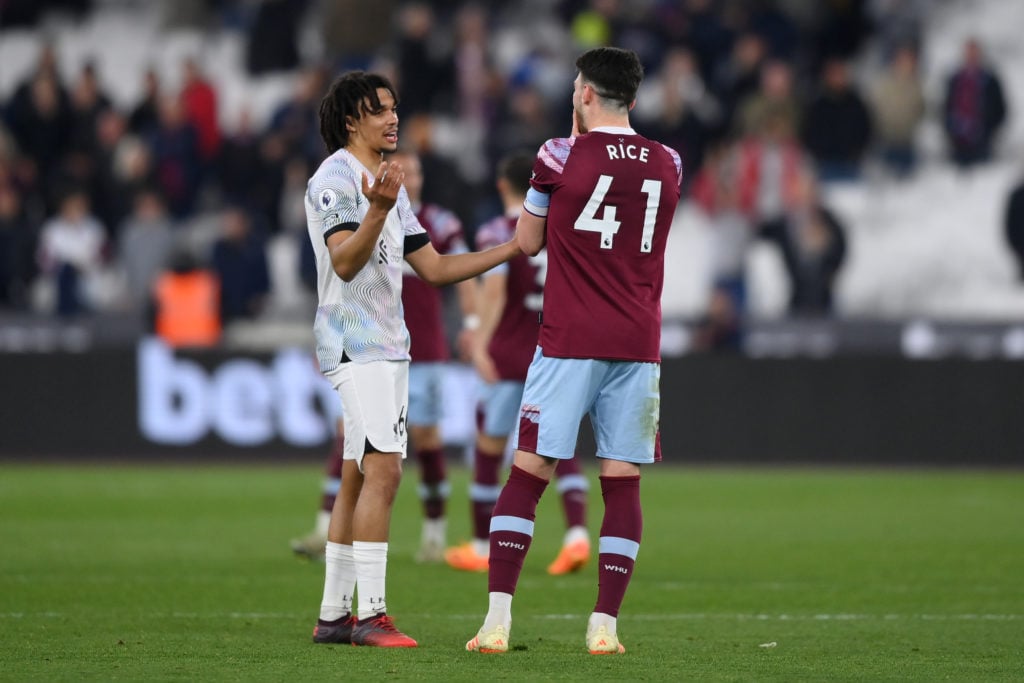 Meanwhile, Rice has been his brilliant best for three or four years in a row now, for club and country.
Dec, 24, is arguably the very best defensive midfielder in the Premier League, alongside Manchester City's Rodri. The 41-capped England international is being heavily tipped to leave the Hammers this summer, with the likes of Arsenal and Chelsea desperate to sign him.
One of the other top central midfielders in the game is Real Madrid star Jude Bellingham. Surely after a few good games in more of a midfield role, people aren't putting Alexander-Arnold in the same sentence as Rice and Bellingham are they?
Jamie Carragher makes truly laughable Trent Alexander-Arnold / Declan Rice claim
When speaking on Sky Sports' Monday Night Football after last night's clash between Leicester and Liverpool, Carragher absolutely raved about Alexander-Arnold, as quoted by the Daily Mail:
"I've seen a player who almost looks re-energised. Sometimes players get questioned by supporters saying, "is he giving everything". I think sometimes when results aren't going well and everyone is a bit down it's a mentality thing as well. You can almost have that body [language] of not looking like you're absolutely giving everything. He looks right now as if he's absolutely over-the-moon that he's playing in midfield and he looks fast. He looks more energetic. If I'm Gareth Southgate and you're talking about challenging those right backs (for England), I'm almost thinking that he's challenging midfield players as well now."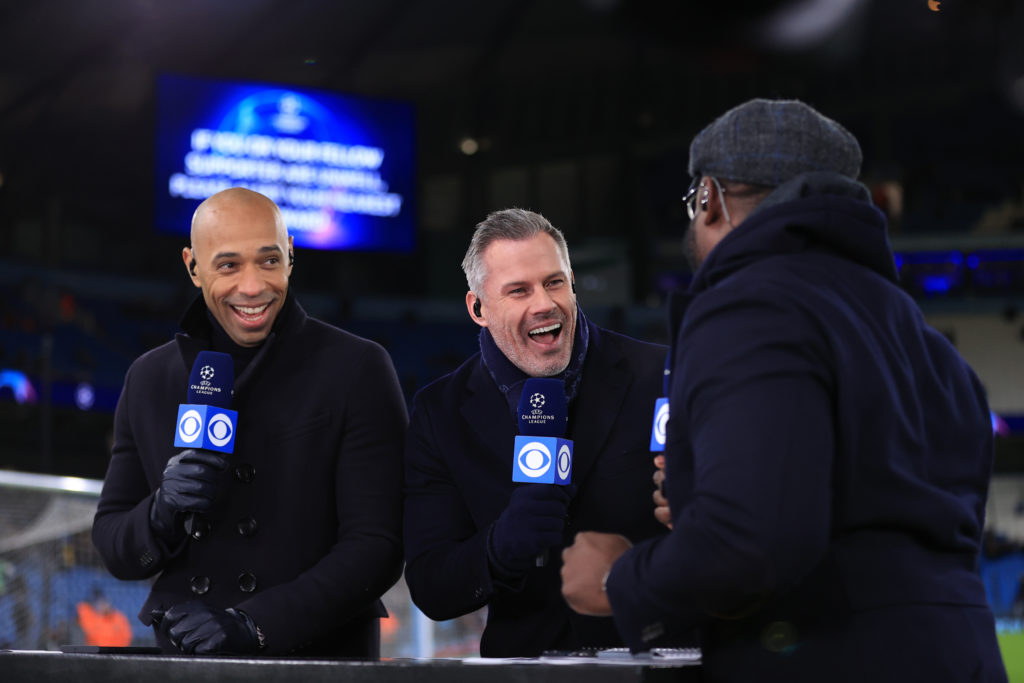 Carragher went on to say:
"Don't forget that it was Southgate who put him in midfield in the first place. Jurgen Klopp criticised Gareth Southgate for it. So when we talk about England's midfield options you actually say, you've got Declan Rice, Jude Bellingham, there's not really that much behind that to so I think he's pushing them."
That's quite frankly ludicrous. The Liverpool man shouldn't even be mentioned in the same breath as Rice and Bellingham.
Sure, Alexander-Arnold is a very talented footballer but he's certainly not good enough to usurp either the West Ham or Borussia Dortmund midfielders in the England starting XI.
Jamie Carragher's Trent Alexander-Arnold claim was well wide of the mark as far as I'm concerned. That's not to say that he can't force his way back into the England team, but it certainly won't be at the expense of Rice or Bellingham.
READ ALSO:
'Unreal': Carlton Cole blown away by one West Ham player's performance vs AZ Alkmaar
Report: West Ham want to sign another Brazilian with 'outstanding' 21-year-old on David Moyes summer radar
Report: West Ham eyeing up what would be two hugely exciting summer signings
Related Topics
Have something to tell us about this article?
Let us know